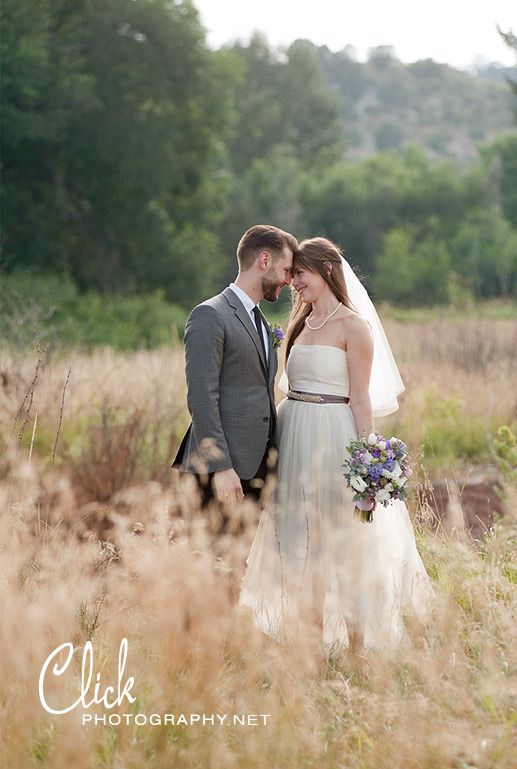 This intensely emotional Colorado Springs wedding at the Garden of the Gods was extra special for me, and not just for photography reasons. Michael and Erin were originally planning a great big wedding bash next August in upstate New York. But when Michael's grandmother's health recently took a turn for the worse, they made an incredibly generous and sweet gesture: they moved their wedding date up by a year and they came here to Colorado Springs to tie the knot, so she would be able to be there for them. They planned it all in a matter of weeks. Needless to say, it was an extremely emotional afternoon for everyone, including myself. Yes, my tear ducts leaked copiously along with all of Michael and Erin's loved ones! I'm definitely a crier too, when it comes to situations like these!
Certainly Michael and Erin make a beautiful couple, and it was a joy to photograph their true happiness and profound love. It didn't hurt that it was also a flawlessly gorgeous, patented Colorado day, with the kind of golden afternoon sunshine and glorious late summer haze that we all know and love so well. Magical, magical light, almost dreamlike, really. Just perfect!
I treasured documenting every emotional moment of this special Colorado Springs wedding at Mothers Chapel in the Garden of the Gods. So much love! Congratulations Erin and Michael! Also, wishing you a very happy honeymoon!