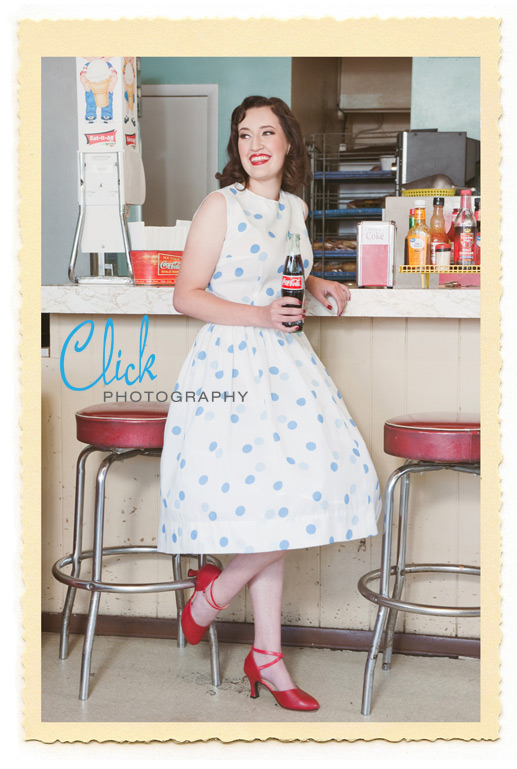 I just love these retro senior pictures that I took of Miss Rowan in various locations around Colorado Springs! She's so dang cute! And very photogenic. Rowan really wanted these to look like they were taken 60 or more years ago, so I did my best to make them as authentic as possible.
I love it when I get a high school senior who wants something different and isn't afraid to stand out a little. I think Rowan has got miles of style, and a 1950s look works perfectly on her. In fact, she's wearing her grandmother's perfectly preserved vintage swimsuit in some of these photos. It's certainly no surprise that it fits her perfectly, given their shared DNA! And that beautiful 1956 Chevrolet belongs to an acquaintance of mine who was nice enough to let us use it (very, very carefully) for a prop. The vintage blue and white polka-dotted dress is mine, and she bought the black dress at a thrift store. Rowan's hair and makeup were expertly done by Kimberly Clay Artistry.
Rowan, you rocked your retro senior portraits photo shoot! What fun!