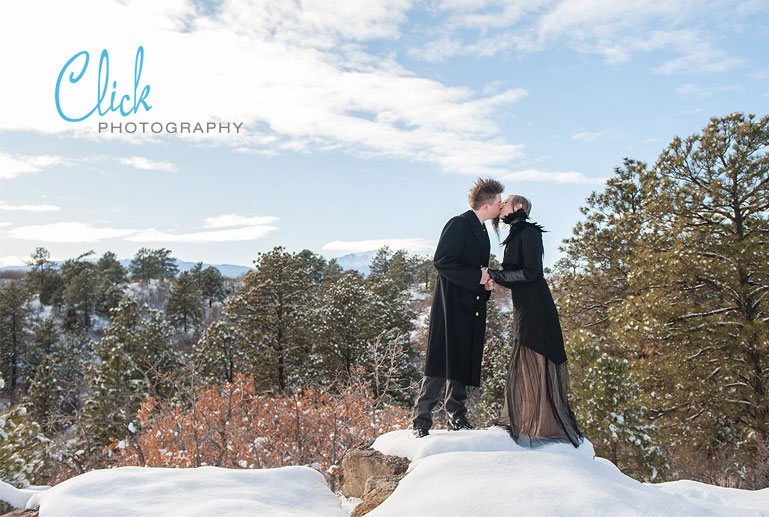 I did these engagement portraits in Palmer Park about a month ago. Say hello to Kayla and James, who are getting married at Hillside Gardens in just a few short months! What a cool couple! I loved that they were motivated to brave the snow because they knew it would make for some dramatic, romantic pictures, and that they stayed true to their own unique sartorial style. Kayla's black feather ruff was an especially striking choice.
I think these portraits were well worth tromping around in the snow for!
 Thanks for a fun afternoon James and Kayla, I can't wait for the wedding!