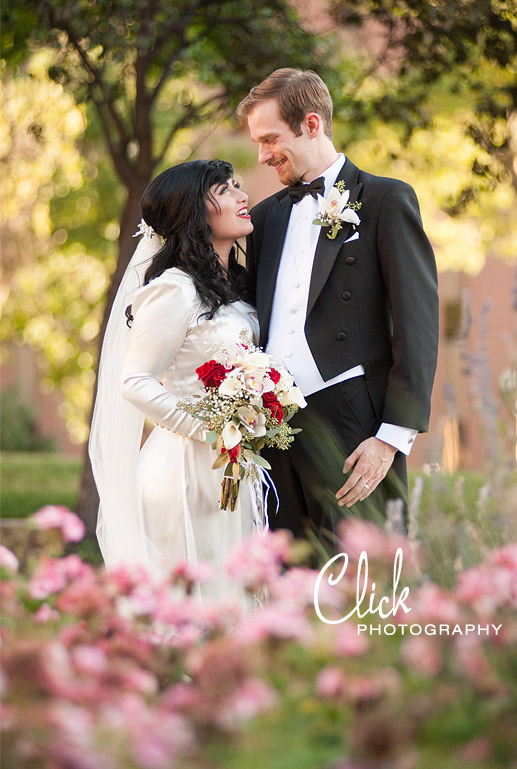 Cody and Diana's wedding at the Pioneers Museum and the Mining Exchange Gold Room was so much fun for me to document because I'm a Colorado Springs history nerd, and this big Italian bash really checked all the boxes! They got ready at the Alexander House, a historic mansion in the Old North End owned by a close friend of Diana's mom. I have admired this beautiful old home from afar for many years, so it was a special treat to get to spend some time in there. It's gorgeous, and the owners are so nice!
The wedding ceremony was at the beautiful, Belle Époque era Pioneers Museum (one of my favorite buildings in the city!), and the reception was in the Art Déco era Gold Room at the Mining Exchange. Talk about a great party! To top things off, Diana wore her grandmother's incredible, handmade, 1943 wedding gown. Wow! In fact, she's the the third bride in the family to have worn it, after her grandmother and her aunt. The gown is exquisite, and as an avid sewist and lover of vintage clothes, I'd like to add that its construction is simply perfect, down to the hand beading. It must have taken months of work to complete. Truly a labor of love. After the ceremony, Diana changed into a modern wedding dress. She looked utterly fabulous in both gowns, and Cody was dashing in his tails. Together they made a beautiful pair.
Beyond all that though, was the obvious affection that Cody and Diana's close knit families feel for this sweet couple. This wedding was a long time coming, so everyone was very excited for them. And you can see from the pictures how in madly love they are. <3 I had a wonderful time documenting all of it. What a fantastic end to a great wedding season!