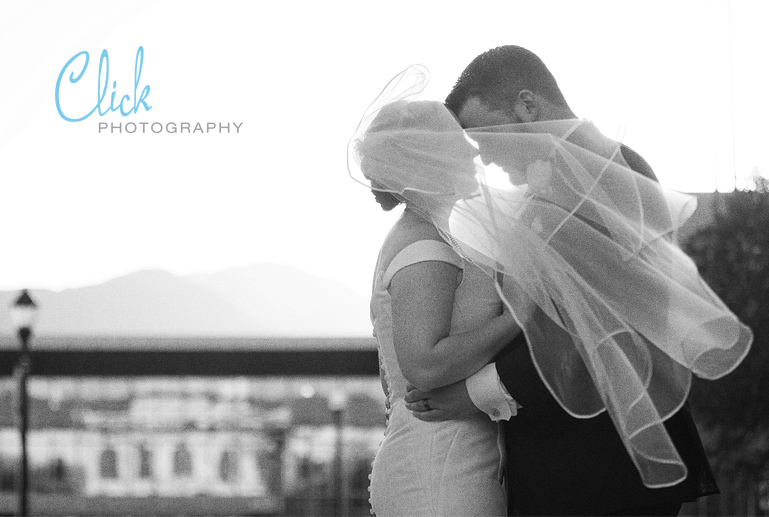 I'm so pleased to share this wonderful Pioneers Museum wedding from earlier in the month. It's been a long time coming for this beautiful couple. After many years together, Brad and Savannah finally decided to tie the knot, and they did it in style with a ceremony at the historic Pioneers Museum and a reception at the Mining Exchange. They were enveloped by the love of the many family members and good friends who had come from seemingly every corner of the country to witness their happiness on this perfect spring day.
I've documented nuptials all over Colorado and the surrounding states, and even as far afield as Florida and California, but I'm always happiest when I get to photograph a downtown Colorado Springs wedding. I live minutes away from and spend so much of my time there — I love every nook and cranny of our funky downtown! So I'm tickled whenever I get to work at a historically significant places like the Pioneers Museum and the Mining Exchange, both of them such great wedding venues. It's even better when I get to work with a couple that are as nice as Savannah and Brad. They made my job so easy!
Congratulations Savannah and Brad, I loved working with you! What a beautiful celebration! Happy honeymoon!