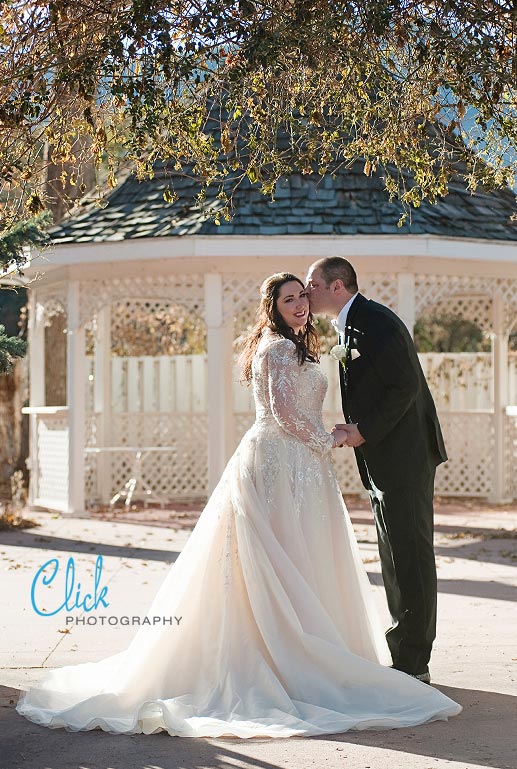 It was a beautiful, golden fall day when Cassey and Eric said their vows in a traditional Catholic wedding at historic Holy Rosary Chapel in Cascade, Colorado. We couldn't have asked for more perfect weather! I haven't done a wedding at Holy Rosary in quite a long time, and I'd forgotten what a pretty little church it is. And of course I'm right at home at the Briarhurst Manor, where the reception was held.
Don't you just love Cassey's gown? I'm really liking this trend toward long, sheer sleeves. I also liked the warm color, which is flattering on so many skin tones. Naturally Eric was blown away when he laid his eyes on Cassey as she walked up the aisle to him! She was a vision!
Congratulations Eric and Cassey! It was a treat for us to document your big day!