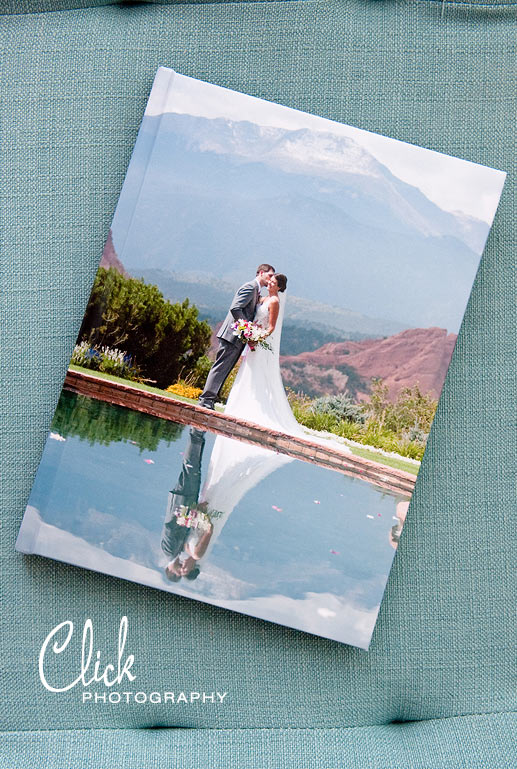 I delivered this beautiful, heirloom Garden of the Gods Club wedding album to Ross and Alicia a week or two ago and it was so hard to let it go! I love this album, it's perfect!
Alicia and Ross had a morning celebration at the Garden of the Gods Club. There is always such an amazing view there, any time of day. Just spectacular. We started the day shrouded in chill and fog, and ended it with sunshine. Typical Colorado Springs weather! We captured so many beautiful, fun and emotional moments, Ross and Alicia ended up with a 20 spread album with tons of meaningful images. Here are a few pictures of their new family heirloom. It's a beautiful book and I know it will be a treasure to them as they grow old together.
If you'd like to see more moments from Ross and Alicia's beautiful Garden of the Gods Club wedding, click HERE.