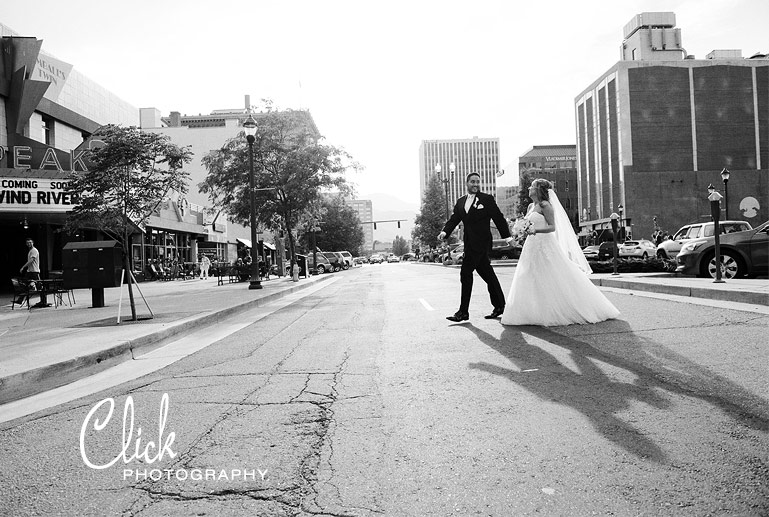 This Colorado Springs wedding story is yet another sweet romance that started in high school. I just love a happy ending! Christina and Josh dated as teens and even went to prom together — how I'd love to see those pictures! — then a couple of years later they reconnected during their college years. In short, this celebration was the culmination of years of deep love and yes, enduring friendship. Their families were over the moon! And even though it sure looked like we were going to get dumped on, the rain miraculously held off and we even got some glorious afternoon sunshine.
Christina is not only beautiful and exceptionally smart (she's a successful attorney), she's also organized and has very nice taste. This is a bride who had visualized her wedding day since she was a little girl, and she made those ideas come to life at the Mining Exchange on the big day . I loved her sparkly flats, her long, looooooong veil, and the way she incorporated meaningful family heirloom jewelry into her ensemble. She also had her gown altered to eliminate the train, something I don't see very often. It looked great! Meanwhile, Josh looked extra handsome — and tall — in his black suit and white tie. What a good looking couple they made!
This was such a sweet, sentimental celebration. You could feel the love at this dazzlingly wonderful Colorado Springs wedding! Congratulations Josh and Christina, what a fantastic day!