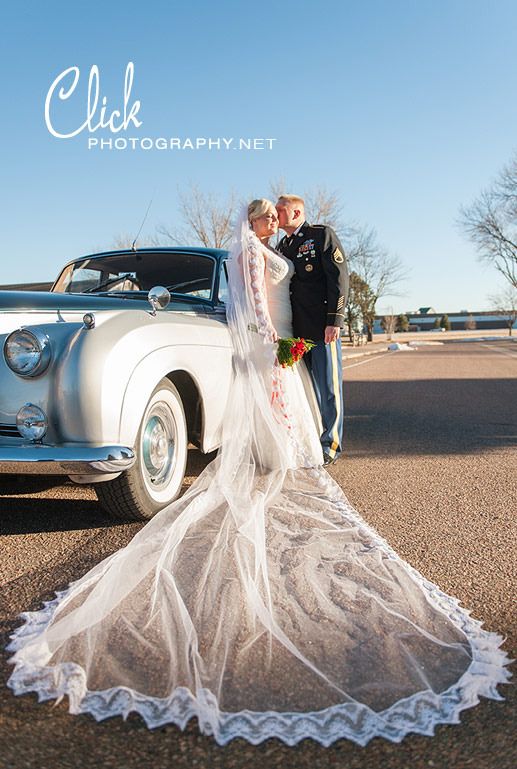 Another fantastic Mining Exchange wedding! Lovebirds Jackie and Jon tied the proverbial knot on January 1st, New Year's Day. Since Jon is in the Army, the wedding ceremony was held at Soldiers Chapel on Fort Carson; their reception followed at the Mining Exchange in downtown Colorado Springs.
Jackie took the idea of becoming a military wife (and new stepmother) and ran with it. She even wore a camouflage garter! Meanwhile, Jon looked very handsome in his dress uniform, and Jackie's dad followed suit. I do love a military wedding since I'm an Air Force brat myself and I think the uniforms always look so nice!
I had a blast celebrating Jackie and Jon's big day with them and their nice families — and I can officially say I've never laughed so much at a wedding. We were all in stitches during Jon's toast to his beautiful bride. It was hilarious! What a fun group of people and a great Mining Exchange wedding! Congratulations, Jackie and Jon!!!